MKE Good Food Bus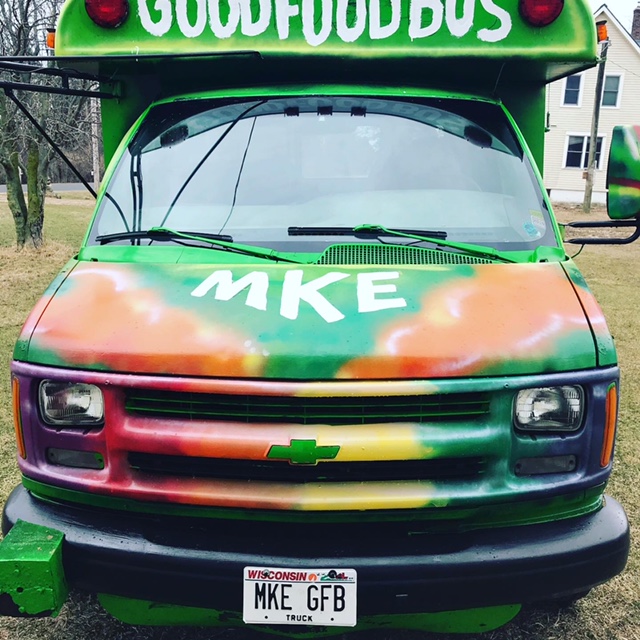 Bringing local produce from the farmers to your neighborhood
MKE Good Food Bus connects small Wisconsin farmers with residents throughout Milwaukee, including underserved markets, to provide access to affordable fresh produce in all neighborhoods. We aggregate from local farmers and deliver to homes and neighborhoods multiple times a week from June through mid October. Produce is offered on a pay what you can basis.
2020 in numbers:
3 farmers markets
20 farmers
450+ customers
40 meal kits, packed to serve a total of 250 people
22 delivery days
12 meal kit volunteers
549 paid staff hours
45 different types of fruit and veg delivered
5123 dollars to local farmers
31 donors
1 bus artist
There is an abundant supply of delicious quality produce being grown in southeast Wisconsin and by bringing it to customers we are helping to bring equity, stability, and strength to the local food system. Thank you very much for traveling this road with us.